hayst..march eht qma..hehe..

mamizs q 2 nan hi_xkul lyf.. ahaha..
pee. valentines day 2 1 and oL...






Posts

: 2


Reputation

: 0


Join date

: 2009-09-29


Age

: 24


Location

: SAMOKER..



Happy Valentines Claud and to everybody!
Global Administrator





Posts

: 320


Reputation

: 3


Join date

: 2009-08-02


Location

: Finland




Has anyone thought why we celebrate VALENTINE'S DAY?Do you think celebrating Valentine's Day is celebrating romance only which incidentally is a wonderful thing to do?In romance, love is there. So Valentine's Day is romance day. Maybe and maybe not. Don't you think? There is one thing that is certain to me, Valentine's Day is celebrating the ETERNAL LOVE of God. And this is even much better. Isn't it? Why, LIFE IS BEAUTIFUL. Where there is life, there is LOVE. Where there is no love,life will be miserable. Let us share life to everyone by being God's love to others. Sharing and showering love to others will bring a light of hope and a spark of freedom to them. Much as we will also feel that hope and have freedom in ourselves. If in case no one greeted you they cared or loved you today, let me be the first one to say, "HAPPY VALENTINE'S DAY!!!!!!






Posts

: 35


Reputation

: 1


Join date

: 2009-08-22


Age

: 59


Location

: Shatin, Hong Kong



Happy valentines to one and all!!!!
God bless!!!!!!
mwahugs!!!!
luv u all!!
nah claudine, adi kan gaganat ayh in graduate mahn!!!hehe




Posts

: 21


Reputation

: -1


Join date

: 2009-09-09


Age

: 24


Location

: bontoc



Happy Valentines Everyone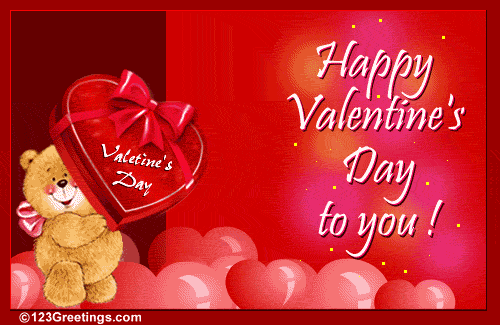 Web Developer





Posts

: 275


Reputation

: 1


Join date

: 2009-07-28


Location

: La Trinidad Benguet




---
Permissions in this forum:
You
cannot
reply to topics in this forum